Description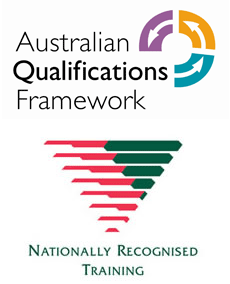 If you're asked to think of a scarce resource, does your mind immediately turn to forests, water, energy, or food supplies? Certainly each of these is important, for our standard of living, and indeed, for our survival. But, there is another important, vital resource that is also scarce and that is leadership.
Leadership has been researched extensively and leadership gurus abound – each has something important to say. All the elements of leadership are known, but they're fragmented and scattered among a clutter of myths, anecdotes, and beliefs. These divergent theories are often contradictory: and one leadership approach won't work in all situations, and there is little guidance on how to select the right theory for any specific situation.
What the Advanced Diploma of Leadership and Management does is re-interpret existing knowledge, into the Unified Theory of Leadership.
The Unified Theory is based on observation of the world – both the real world of today and the studied world of yesterday.
The Advanced Diploma of Leadership and Management reflects the role of individuals who apply specialized knowledge and skills, together with experience in leadership and management, across a range of enterprise and industry contexts.
You will be provided with opportunities to use your initiative and judgment to plan and implement a range of leadership and management functions, within your real environment, with accountability for personal and team outcomes within broad parameters.
You will be provided with, and will discover, knowledge that will enable you to use your cognitive and communication skills to identify, analyse and synthesize information from a variety of sources and to transfer your knowledge into your commercial or community environment. You will learn how to apply creative or conceptual skills to express your ideas and perspectives to others, or to respond to complex problems that present themselves.
Whether you are working in a corporate environment, aspiring to leadership in a community organisation or to starting your journey as an entrepreneur – this qualification will serve you well in your chosen path.