Campus Manager's Message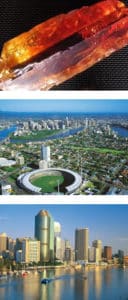 Welcome to GEM Topaz campus!
The Brisbane cultural experience is a great one for studying as well as relaxing, given its natural environment.
We have a range of courses for you that will open-up career pathways, provide access to University degree or, where you have sufficient workplace or commercial experience, open the way to post graduate degree courses.
GEM College of International Business is a rapidly growing network of campuses. GEM learners around the world choose to study at either bricks-and-mortar campuses, or online through the GEM Online Campus. You are part of an international network of campuses. You can connect and make friends from all around the world, which makes international travel more fun (and saves you from couch surfing!)
We are confident you will enjoy your study at GEM College Topaz campus because the greatest advantage is that our courses are pracademic – practical and academic at the same time.
As a GEM College campus, we pride ourselves on being learner-centric, which means that our management team, staff and training consultants are here to serve you. If you need anything and at any time, don't hesitate to ask, and we'll try to assist you in the best way possible.
Make your study count, enrol in GEM College Topaz campus today!
I'm keen to meet you.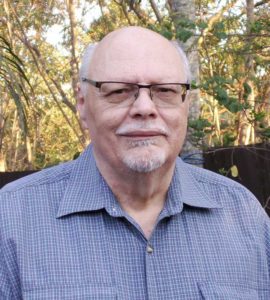 Francois Corneloup (Frank)
Campus Manager
About Topaz
Training Room in GEM College Topaz Campus, Brisbane, Australia
Lobby in GEM College Topaz Campus, Brisbane, Australia
Lobby in GEM College Topaz Campus, Brisbane, Australia
GEM College Topaz Campus, Brisbane, Australia
Boardroom in GEM College Topaz Campus, Brisbane, Australia
Australian Skills Quality Authority (ASQA) Registration
GEM College of International Business (trading as Workright Australia ®) is registered by the ASQA as a Registered Training Organisation (RTO) National Code 0366. We have an unblemished record of quality delivery and compliance, as is evidenced by a history of positive outcomes. These results are evidenced in the following:
Nationally and Internationally Recognised Qualifications
The Australian Skills Quality Authority has registered GEM College of International Business as a RTO to deliver nationally-recognised, competency based training, and to issue academic parchments designating various qualifications to GEM graduates.
The nationally recognised qualifications, that are approved by the Australian Skills Quality Authority to be offered by GEM College of International Business, are listed on the Qualifications Page. While our key focus is on equipping entrepreneurs and professionals through our Certificate IV, Diploma, Advanced Diploma and Graduate Certificate programs, we also have entry level courses at lower levels, including those aimed as Learners who have recently entered the workforce, and Team Leaders at Certificate III level.
GEM College of International Business's International Liaison Officers are currently aligning qualifications, and mapping competencies, offered under the Australian Skills Quality Authority with those that are accredited/registered training under the South African Qualifications Authority and The Philippines' Technical Education and Skills development Authority (TESDA). Approved Providers in those jurisdictions which align themselves with GEM College of International Business, will be able to offer dual qualifications.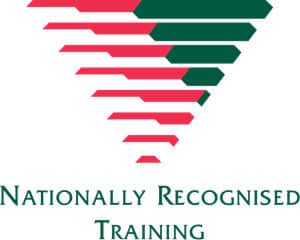 Please browse our qualification pages to gain an overview of what each qualification is about, what it can equip you for, and where it could lead you.
On each qualification page, there is also a link to the Training Package for this, which is nationally recognised training, approved by the Australian Government.
About Brisbane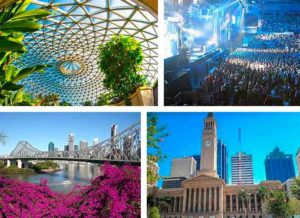 Brisbane is the capital of and the most populated city in the Australian state of Queensland, and the third most populous city in Australia. Brisbane's metropolitan area has a population of over 2.5 million, and the South East Queensland metropolitan region, centred on Brisbane, encompasses a population of more than 3.6 million.
The Brisbane central business district stands on the historic European settlement and is situated inside a peninsula of the Brisbane River, about 15 kilometres from its mouth at Moreton Bay, a bay of the Coral Sea.
The Yugambeh language people are the traditional custodians of the land located in south-east Queensland and north-east New South Wales, now within the Logan City, Gold Coast, Scenic Rim, and Tweed City regions. The ancestors of our indigenous peoples all spoke one or more dialects of the Yugambeh Language.
The Brisbane metropolitan area extends in all directions along the hilly floodplain of the Brisbane River Valley between Moreton Bay and the Taylor and D'Aguilar mountain ranges. It sprawls across several of Australia's most populous local government areas—most centrally the City of Brisbane, which is by far the most populous LGA in the nation. The demonym of Brisbane is "Brisbanite", whilst common nicknames include "Brissy", "River City" and "Brisvegas".
The Brisbane River is the centre of a lot of Brisbane's activities, with kayaking, stand-up paddle boarding, cruising along on a 'Brisbane Cat' to explore the city. There's rock climbing at Kangaroo Point Back, and abseiling the cliffs – if that's too adventurous, you can jog, rollerblade or bike your way along the river. The Story Bridge is one of only three bridge climbs in the world.
Brisbane has hosted many large cultural and sporting events, including the Commonwealth Games, a World Expo '88 and the final Goodwill Games in 2001.
In 2008 Brisbane was classified as a Global City, and in 2009 was rated the 16th most liveable city in the world by the Economist Intelligence Unit.
The Queensland Cultural Centre in South Bank boasts internationally renowned exhibitions at both the Gallery of Modern Art and Queensland Art Gallery, and the Queensland Performing Arts Centre and Queensland Museum and Science Centre are also a great way to spend leisure time.
Whether you attend a free comedy at the Brisbane Powerhouse in New Farm, or a live music and performance events at the Judith Wright Centre for Contemporary Arts, or visit the Metro Arts Centre or the numerous independent art galleries like Artisan, Jan Murphy and Jugglers Art Space, you'll love all that Brisbane has to offer.
But, if you just love shopping, you'll enjoy the 700+ stores on the Queen Street Mall. Amongst the international brands, glossy store fronts and department stores you'll also find free events, restaurants, cafes and bars to keep you entertained.
If you're a Foodie, Brisbane has some of Australia's No 1 restaurants, including Aria, Stokehouse and Sake. The calibre of the restaurants, cafes and bars are foodie heaven! So, after you've consumed all those calories, put on your hiking shoes, and hit the bushwalking trails of D'Aguilar National Park, Tamborine National Park or Main Range National Park for an energising daytrip filled with scenic lookouts, waterfalls and wildlife spotting. The Mt Cootha botanic garden also makes an enjoyable stroll even more memorable due to its colourful and diverse offerings, most popular to locals at sunrise or sunset.
If you're thinking of studying in Australia, Brisbane is the place to come with its inviting beaches on the Sunshine Coast on the north and the famous "Gold Coast" on the south for relaxation.
Climate
The motto for Queensland is "Beautiful one day, perfect the next", and that pretty well sums up Queensland's weather.
Brisbane has a subtropical climate with warm or hot weather for most of the year. In summer (December – February), maximum temperatures average around 30°C. The city experiences most rainfall in summer which can sometimes take the form of thunderstorms with torrential rain. It can be very humid during this time.
Winter is generally dry, mild and pleasant. Most winter days are sunny with average temperatures of around 17°C. Average monthly rainfall over the year is around 96 millimetres.
Migration Agent
GEM has a number of Migration Agents that it works with in different regions around the world.
We recommend our alliance partners:-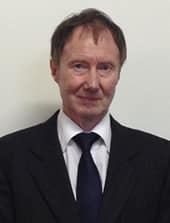 DHC Group
David Hilton is a qualified Accountant, who is well regarded in Adelaide. His professional ethics and personal integrity are beyond question.
At the turn of the century, research into the Migration Profession showed there were many opportunities for migration agents to assist people wanting to come to Australia.
David undertook detailed study and became one of the first Migration Agents to possess the Graduate Certificate in Migration Law. This qualification has now become a requirement for new Migration Agents. David's commitment to his clients and to quality service delivery, has seen him qualify in Post Graduate Migration and Refugee Law, broaden his knowledge of the profession even further.
AUSTRALIA MIGRATION DHC is a leading provider of migration services and supports people from all walks of life, both business and personal who are looking for results. David provides quality assured services built around Business Skills, Students, Skilled Workers, Families, Refugees and General Migration Cases.
DHC can provide both temporary and permanent visa services.
GEM College of International Business (Global) commends David to your attention.
Reference Committee
Our Reference Committee members are experienced in business, and they will be inputting into your life through workshops, seminars and helping us to ensure our courses remain current and relevant in a dynamic and rapidly changing commercial world. Reference Committee members will introduce you to their business network, provide you with work experience and, for those who prove their diligence and professionalism throughout their course, to future possible employers.
If You Would Like to Know More, Enquire Here.