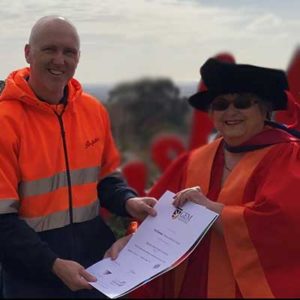 "Thank you so much for you guidance and support throughout the past couple of years regarding all my studies. It feels great to have my Work Health and Safety Diploma parchment. I look forward to continuing my learning in the future with GEM College."
– Shane Huddy
COVID-19 meant that students couldn't come to a graduation ceremony… so the graduation ceremony went to them. Shane Huddy receiving his Diploma WHS from Dr Luceille Outhred.
ANNOUNCEMENT
The Board and Executive of GEM College want to build South Australia without leaving it. We offer the best Entrepreneurship and New Business training, not only through bricks and mortar campuses, but through our Virtual Campus.  You can study at your own pace, from any screen, at the time most suited to your lifestyle, work and family commitments. We're serious about education. We're all entrepreneurs and our courses rigorous, challenging and satisfying program will equip you for entrepreneurship. We practise what we teach!
Internationally Recognised Training
GEM College of International Business (GEM) is an innovative, educational institution which has been providing a comprehensive range of training and consultancy services in the areas of Management, Human Resources, Information Technology, Business and Technology Commercialisation to individuals from all sectors of industry, government departments, Non Government Organisations (NGOs) and community groups since 1992.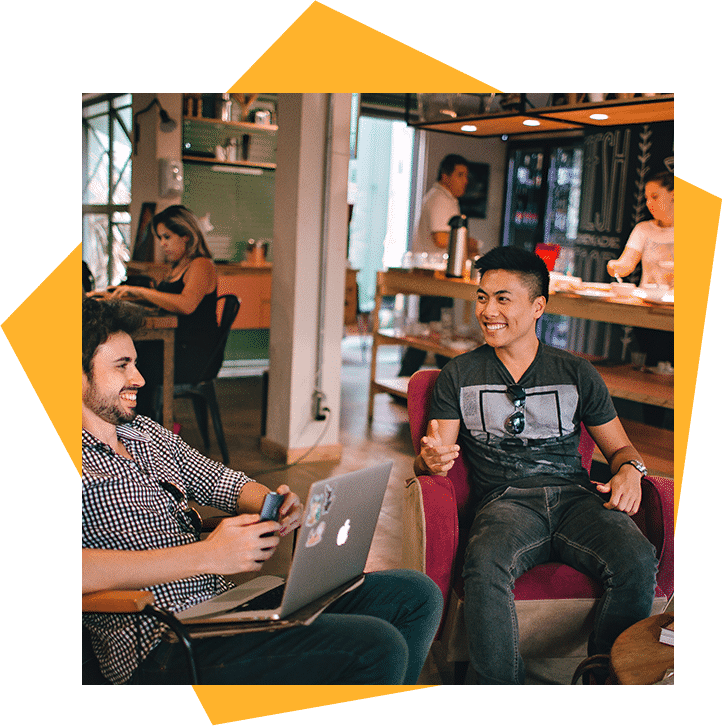 Student Journey
The practices of GEM College are aligned with the 'Student Journey' audit model of the Australian Skills Quality Authority (ASQA). This is depicted in the illustration. The Enrolment Application Process is part of the Student Journey.
When you are ready to enrol, you can access the Student Journey and Enrolment process by clicking on the 'Enrolment' button on the top of this page. If you would like assistance, click on the 'Enquire' button which is also at the top of this page.
Featured Programs
GEM College has nearly 30 different qualifications for you to choose from.  If you are wanting to lay a foundation for a successful career, gain promotion, or change direction – or if you just love learning – there's something here for you.  GEM College selects different study programs, and has special offers, from time to time for your consideration.  Why not have a look and check out the following: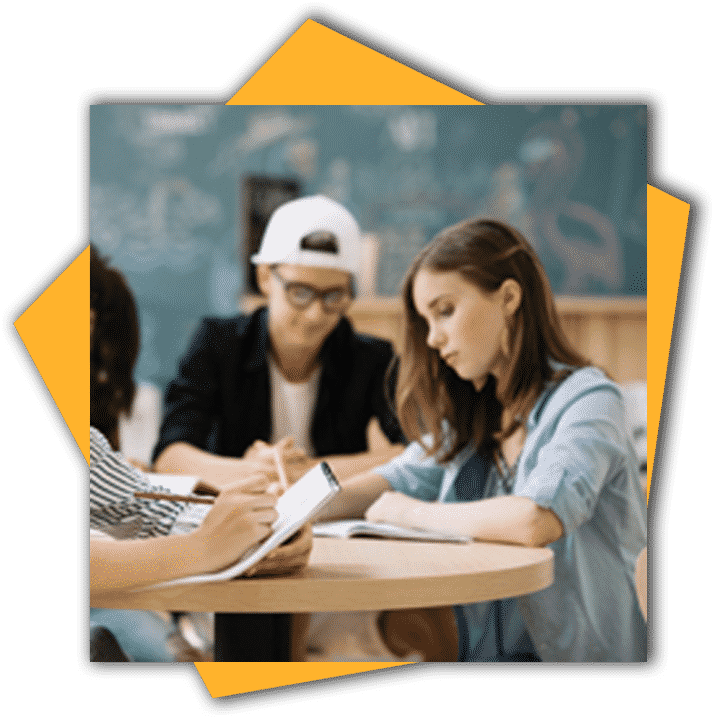 Providing Direct, Measurable Outcomes for Students
Competency Based Training provides measurable outcomes for students.  Competency Based Training has been implemented throughout Australia, Europe, Asia and the Americas, as it provides an objective standard by which an individual's skills, knowledge and workplace behaviour can be assessed.  Whether you are a business owner wanting to measure productivity, efficiency, profitability, or worker satisfaction; a learner-worker wanting to increase your bargaining power in a performance review, or to obtain Recognition of Prior Learning,Competency Based Training and Assessment empowers you to achieve your goal.
High Quality, Practical Education and Competency Based Training Programs
GEM College assists you to build from a solid foundation. You can work in and help to create a safer work environment, open career opportunities, and ensure job mobility anywhere in the world.  The Australian Skills and Quality Authority (ASQA) leads, what is arguably the most comprehensive, practical, standardized national system of vocational education and training in the world.  The Australian system has been used as a benchmark, and applied across many countries in Europe, the UK, Africa and North America.  The result of this is that Australian qualifications are recognized anywhere in the world – opening up a world of opportunities for you.
GEM College of International Business (GEM)
You can start your relationship with GEM right now, by hearing from our Corporate Leader, who founded GEM College with you in mind.  Register your Expression of Interest or talk to a GEM Advisor. We are learner-centric, which means that we want to make YOU the centre of our world.
Maximize your Potential
If you're looking for an edge, you've come to the right place! GEM College has equipped thousands of people just like you, to find a new direction, to strengthen their knowledge and enhance their skills. By undertaking a qualification with GEM College, you will significantly improve your knowledge and skills, and will gain new understandings and attitudes whilst undertaking training specifically relevant to the high demands of commerce and industry generally, as well as your specific workplace.