Adelaide Campus - Opal
GEM College of International Business [Opal Campus] in Adelaide, Australia was the first GEM campus to be incorporated.
GEM Opal was established for the specific purpose of capturing a market share of the growth industry of Post Compulsory Education, Vocational Education and Training Education and the teaching of English Language to the level required for University Entrance in Adelaide, Australia and across the Asia Pacific Region.
About GEM Opal
Like all GEM campuses, GEM Opal aims to deliver "pracademic training". It is practical, and it is academic. It is down to earth, relevant, and will provide you with the academic springboard to enable you to successfully prepare for your future, whether that is at University, in the workplace, or in your own business.
GEM Opal's registered office is at 52 Prospect Road, Prospect. Our main administration and training centres are located in Central Adelaide.
We have four discrete training locations, offering a wide range of courses:-
Suite 229, Level 2, Epworth Building, 33 Pirie Street, Adelaide (which includes EM Academy Australia Aged Care and Disability labs)
Level 10 / 80 King William Street, Adelaide (Board and Executive suite)
1/ 35 Beach Road, Christies Beach, 5165
52 Prospect Road, Prospect, 5082
Students are generally allocated one school to attend for a particular course, but by special arrangement some movement may occur between schools. Transport links between the different facilities are easily negotiated.
Wide Range of Training Programs
GEM Opal offers a wide range of high demand programs including Business Strategies and Governance, Administration and Recordkeeping, Human Resources, International Trade, Marketing and Project Management
We have great mentors to guide you through the Entrepreneurship program whether you are an established business owner or a new entrepreneur embarking on launching your new enterprise.
We specialise in high risk areas including Aged and Disability Care, Training and Assessment, Project Management and Work Health and Safety.
Our educational resources, specialist staff and expert trainers and assessors ensure you are equipped to meet the most current industry requirements and prepare you for the converged economies of the Internet of Things.
We are large enough to provide great services and facilities for a vibrant campus environment, yet small enough to focus on offering learners individual support, care and attention, which are not always found in larger tertiary institutions.
Building Reputations
GEM College Opal Campus is building on the reputation built over two decades by our founders and quality specialist providers of Workright Australia (which remains as one of our registered business names). We are proud to combine the wealth of expertise and experience provided by these proven leaders in education and training, under the GEM College of International Business brand.
GEM College Opal campus delivers more than just theory! We are responsive to the changing needs of individuals, and employers and are flexible in our approach with learners enabling them to manage their learning in the midst of the complexity of life. All our courses are supported by the
GEM College Online Campus, so if at any time life stops you from attending the course, you don't get left behind, you don't miss out.
Our learning strategies are tailored to meet the learner's needs, and our programs are designed to meet industry requirements – all without compromising on quality.
Let us help build your reputation!
Dr Luceille Outhred, Educational Service Manager, Founding Director 24 May 1992 – November 2021 Ret'd)
Merrill Farnell, Records Management
(Founding Director 24 May 1992-September 2021 Ret'd)
Key Personnel – Business and Educational Management
Don Farnden, Entrepreneurship, GEM College Opal Campus, Adelaide, Australia
Stephen Short, Quality, GEM College Opal Campus, Adelaide, Australia
Kirstie Wyatt, Multimedia and IT, GEM College Opal Campus, Adelaide, Australia
Paul Szuster, Project and Executive Management, GEM College Opal Campus, Adelaide Australia
Silver Service Care – Aged Care and Disability Support
Monique McCloskey, Enrolled Nurse, Trainer and Assessor
Australian Skills Quality Authority (ASQA) Registration
GEM College of International Business (trading as Workright Australia ®) is registered by the ASQA as a Registered Training Organisation (RTO) National Code 0366. We have an unblemished record of quality delivery and compliance, as is evidenced by a history of positive outcomes. These results are evidenced in the following:
Nationally and Internationally Recognised Qualifications
The Australian Skills Quality Authority has registered GEM College of International Business as a RTO to deliver nationally-recognised, competency based training, and to issue academic parchments designating various qualifications to GEM graduates.
The nationally recognised qualifications, that are approved by the Australian Skills Quality Authority to be offered by GEM College of International Business, are listed on the Qualifications Page. While our key focus is on equipping entrepreneurs and professionals through our Certificate IV, Diploma, Advanced Diploma and Graduate Certificate programs, we also have entry level courses at lower levels, including those aimed as Learners who have recently entered the workforce, and Team Leaders at Certificate III level.
GEM College of International Business's International Liaison Officers are currently aligning qualifications, and mapping competencies, offered under the Australian Skills Quality Authority with those that are accredited/registered training under the South African Qualifications Authority and The Philippines' Technical Education and Skills development Authority (TESDA). Approved Providers in those jurisdictions which align themselves with GEM College of International Business, will be able to offer dual qualifications.
Please browse our qualification pages to gain an overview of what each qualification is about, what it can equip you for, and where it could lead you.
On each qualification page, there is also a link to the Training Package for this, which is nationally recognised training, approved by the Australian Government.
About Adelaide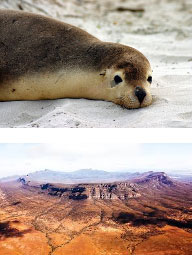 South Australia is such a beautiful part of the Australian landscape and its capital city, Adelaide, is a friendly, multicultural garden city, which provides a gateway to some of the most beautiful eco-tourist attractions in Australia. From Wilpena Pound in the Flinders Ranges (Ikara – Meeting Place), to the national and wildlife parks on Kangaroo Island, the McLaren and Barossa Wine Regions and the wild surf of the West Coast – it's all in reach of Adelaide.
If you like salt water, South Australia has some of the best surf spots in Australia, and a few hours drive from Adelaide to the Upper Spencer Gulf Marine Park could see you swimming with giant cuttlefish in the world's famous cuttlefish breeding grounds.
Great things about Adelaide
Adelaide enjoys a Mediterranean climate, with hot dry summers and cool mild winters. The city centre is surrounded on all sides by 7 square kilometres of parklands. With a population of 1.2 million people it is safe, relaxed, affordable and easy to get around.
GEM College acknowledges the Kaurna people as the custodians of the Adelaide region and that their cultural and heritage beliefs are still as important to the living Kaurna people today. We also pay respects to the cultural authority of indigenous people visiting/attending from other areas of South Australia and other places in the continent and its islands.
Adelaide is very affordable
Adelaide is the perfect place to live and explore on a student budget. It is one of the most affordable capital cities in terms of living costs, with rent around 49% lower than Sydney.
Adelaide is home to some top educational institutions
GEM College provides Vocational Education and Training (VET) sector training. Beyond GEM you can attend some of Australia's top educational institutions in Adelaide. Some of these have breathtakingly beautiful colonial-era sandstone architecture.
Transport in Adelaide is convenient and inexpensive
GEM College Opal Campus' city campuses are a few steps from bus and tram stops. Our inner-city trams weave quietly through the CBD adding further to its charm. Many city transport services are free (including buses), so you can move about Adelaide very affordably.Adelaide is also bicycle-friendly. Free bicycles are available to use around the CBD, promoting a healthier, green and active lifestyle, and adding convenience if you're running late to class!
Adelaide is festival central
There's always a festival in Adelaide. Major festivals include WOMADelaide, Adelaide Festival, FEAST Festival, Adelaide Fringe, OzAsia, Oktoberfest and IndoFest– to name a few!
Adelaide promotes stress-less relaxed living
While Adelaide has all the benefits of a thriving city it is refreshingly laid-back, quiet and relaxed. It is a fantastic location for dedicating time to study, increasing your productivity and getting the most from your time.
Adelaide offers internships and employment
There are opportunities to participate in internships and find part-time employment whilst studying in Adelaide. Our thriving industries include food and wine, bioscience, health, agriculture, information and communications technology, defence, tourism and the arts.
Adelaide is a cultural city
A few minutes' walk from our CBD campus are South Australia's major arts and cultural institutions, and most are free! The Tandanya Aboriginal Art Centre is a vibrant hub of indigenous life, past and present. The State Library of South Australia, the verdant Adelaide Botanic Gardens, the South Australian Museum, the Art Gallery of South Australia, the Adelaide Festival Centre and the Adelaide Zoo – all are great venues capturing elements of our diversity.
Adelaide offers Foodies a frenzy
Adelaide's food and bar scene is alive and well – the adventurous Foodie will sniff out quirky food boutiques and rooftop bars. Adelaide has great coffee, phenomenal pizzas, and world winning wines at every turn. We offer a huge range of international cuisine, but if you like to do your own cooking, the Adelaide Central Market offers incredible fresh produce: from world class seafoods to vegetables and fruit grown in pristine environments blessed by pure rain and winds coming off the pure Southern Ocean.
Adelaide offers day visit treats
Whether you want to do a day trip or get away for the weekend, Adelaide is a great launching pad. Wine Regions include the McLaren Region, the Barossa Valley, Clare and Gilbert Valleys – and you can head to the Adelaide Hills and discover Hahndorf and other quaint villages, many of which house craft brewers and their micro-breweries – each with its own distinctive.
Living in Adelaide – there's nothing like it!
Adelaide is a microcosm of the world. You can join a Spirit of the Coorong's Ngarrindjeri Kurangk Culture Experience Tour and experience our Indigenous heritage, or discover the earlier settler's heritage transposed by the German, Cornish and Scottish free settlers in Hahndorf, Burra and Angaston and Strathalbyn (Valley of the Scots). These pioneers left overcrowded industrial cities and religious persecution to enjoy freedom and create a new, prosperous society. They were successful – and in the 21st Century, we benefit from that with our beautiful parklands, botanic gardens, colourful and diverse communities, beautiful rural landscapes, historic sandstone cityscapes, thriving industry and prosperous businesses. We experience low unemployment rates and a healthy economy. Celebrate our diversity, opportunities, education and culture with us!
Migration Agent
GEM has a number of Migration Agents that it works with in different regions around the world.
We recommend our alliance partners:-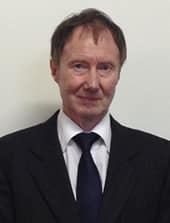 DHC Group
David Hilton is a qualified Accountant, who is well regarded in Adelaide. His professional ethics and personal integrity are beyond question.
At the turn of the century, research into the Migration Profession showed there were many opportunities for migration agents to assist people wanting to come to Australia.
David undertook detailed study and became one of the first Migration Agents to possess the Graduate Certificate in Migration Law. This qualification has now become a requirement for new Migration Agents. David's commitment to his clients and to quality service delivery, has seen him qualify in Post Graduate Migration and Refugee Law, broaden his knowledge of the profession even further.
AUSTRALIA MIGRATION DHC is a leading provider of migration services and supports people from all walks of life, both business and personal who are looking for results. David provides quality assured services built around Business Skills, Students, Skilled Workers, Families, Refugees and General Migration Cases.
DHC can provide both temporary and permanent visa services.
GEM College of International Business (Global) commends David to your attention.
Our Reference Committee members are experienced in business, and they will be inputting into your life through workshops, seminars and helping us to ensure our courses remain current and relevant in a dynamic and rapidly changing commercial world. Reference Committee members will introduce you to their business network, provide you with work experience and, for those who prove their diligence and professionalism throughout their course, to future possible employers.
If You Would Like to Know More, Enquire Here.