Adelaide Campus - Opal
GEM College of International Business [Opal Campus] in Adelaide, Australia was the first GEM campus to be incorporated.
GEM Opal was established for the specific purpose of capturing a market share of the growth industry of Post Compulsory Education, Vocational Education and Training Education and the teaching of English Language to the level required for University Entrance in Adelaide, Australia and across the Asia Pacific Region.
About GEM Opal
Like all GEM campuses, GEM Opal aims to deliver "pracademic training". It is practical, and it is academic. It is down to earth, relevant, and will provide you with the academic springboard to enable you to successfully prepare for your future, whether that is at University, in the workplace, or in your own business.
GEM Opal's main administration office is located in Central Adelaide, and we have four discrete training locations, offering a wide range of courses:-
Level 10 / 80 King William Street, Adelaide, South Australia 5000
52 Prospect Road, Prospect, 5082
1/ 35 Beach Road, Christies Beach, 5165
Students are generally allocated one school to attend, but by special arrangement between schools, some movement may occur between schools. Transport links between the different facilities are easily negotiated.
Wide Range of Training Programs
GEM Opal offers a wide range of high demand programs including Customer Contact, Administration, Marketing, International Trade, Small Business Management, Occupational (Work) Health and Safety, Human Resources, Management, Information Technology, English Language and Project Management. Our educational resources, specialist staff and expert trainers and assessors ensure you are equipped to meet the most current industry requirements.
We are large enough to provide great services and facilities for a vibrant campus environment, yet small enough to offer learners individual support, care and attention, which are not always found in larger tertiary institutions.
Building Reputations
GEM Opal is building on the reputations built over two decades by quality specialist providers in Workright Australia and many other institutes. We are proud to combine the wealth of expertise and experience provided by these proven leaders in education and training, under the GEM College of International Business brand.
GEM Opal delivers more than just theory! We are responsive to the changing needs of employers and flexible in our approach with learners.
Our learning strategies are tailored to meet the learner's needs, and our programs are designed to meet industry requirements. And all without compromising on quality.
GEM Opal, its students, staff and administration are supported by the GEM Online Campus, so if for any reason you are unable to attend the face-to-face training sessions, you won't need to worry about being left behind.
GEM Opal Directors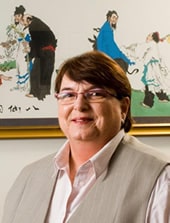 About Adelaide
Adelaide is a friendly, multicultural city that makes international students feel welcome and safe. With a population of 1.2 million people it safe, relaxed, affordable and easy to get around.
Adelaide is the State's capital, and enjoys a Mediterranean climate, with hot dry summers and cool mild winters. The city centre is surrounded on all sides by 7 square kilometres of parklands. The majority of Adelaide's residents live in the suburbs that circle the city centre and stretch about 30 kilometres to the north and to the south.
South Australia is a large state, but has a small population, largely located in its capital city, Adelaide.
In August 2012 the Economist Intelligence Unit declared Adelaide the fifth most liveable city in the world, edging out Sydney (http://www.adelaidenow.com.au/news/south-australia/affordable-less-traffic-low-crime-rates-vibrant-cultural-life-thats-adelaide/story-e6frea83-1226450400298). The report rated 145 capitals on safety, infrastructure, cultural life, education and health care, and best value for money housing.
Adelaide's ease of movement, low crime rates and vibrant cultural life make it the place to live, work study and play. It has a cosmopolitan environment with great restaurants reflecting the diversity of its population – and is close to two of the best wine growing areas in the world, the Barossa Valley and the McLaren Region.
People in Adelaide are regarded as less stressed than their counterparts in the Eastern States, because they don't have to fight traffic, or contend with overcrowded public transport to and from work.
Adelaide has great, safe beaches nearby, and fantastic places to explore during Semester breaks.
Adelaide is the gateway to the Outback. You can travel north to the world famous Opal fields of Andamooka and Coober Pedy that have given the Campus its name. Or if your interest is in rare geological features you can take a five hours' drive to the world famous Wilpena Pound, or enjoy a quick hovercraft or ferry trip across the Backstairs Passage to the pristine environment of Kangaroo Island.
You can explore the Murray River in a kayak, on a house boat, or in a restored paddle steamer. Windsurfers can't go past Goolwa on the mouth of the Murray River and if you like surfing, Adelaide is only an hour's drive to the favourite surfing spot of Waipinga beach.
But, if adventure is not your thing, you can enjoy Adelaide "the Festival City", with its rich cultural heritage of Tandanya Aboriginal Art Centre (http://www.tandanya.com.au/), the museum or the art gallery or take it any one of the wonderful shows at the Adelaide Festival Theatre.
With all this to distract you, you'll have to remind yourself you're here to study!
In short, Adelaide is:-
Affordable – 18% cheaper than other major capital cities, which is a major incentive for international students looking for a less expensive option
Accessible – as the capital city of South Australia it is centrally located within easy flying distance of other major capital cities. It is one of the best-designed and planned cities in the world. The city is surrounded by parklands, and there are parklands within the city itself. The Mount Lofty Ranges provide a pleasant backdrop and accessible beaches are within 20 minutes of the city.
Quality – as one of the most liveable cities in the world, you will experience less congestion, pollution and crime than larger cities. Adelaide is know as the education city of Australia, and as a city that provides a quiet, safe and secure environment for international students
Accommodation – A range of accommodation options are available to international students in Adelaide – just ask the staff at AIHS. Some options include, private rentals, international residences, home stay and temporary accommodation.
It's really important to research some temporary accommodation options before you leave home. Do this by visiting some temporary accommodation options before you leave home. Do this by visitingwww.southaustralia.com You might want to book a couple of nights of cheap accommodation with a backpackers or youth hostel. Use this as a temporary base, while you find permanent accommodation.
For more information go to http://www.studyadelaide.com/living-in-adelaide/accommodation.aspx
For further information about studying in Adelaide go to http://www.studyadelaide.com
For further information about the services in Adelaide, use the links below:
Adelaide Airport
Adelaide City Council
Immigration SA
Public Transport
Study Adelaide
South Australia Tourism Commission
Department of Trade and Economic Development
Migration Agent
GEM has a number of Migration Agents that it works with in different regions around the world.
We recommend our alliance partners:-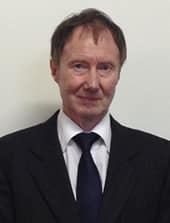 DHC Group
David Hilton is a qualified Accountant, who is well regarded in Adelaide. His professional ethics and personal integrity are beyond question.
At the turn of the century, research into the Migration Profession showed there were many opportunities for migration agents to assist people wanting to come to Australia.
David undertook detailed study and became one of the first Migration Agents to possess the Graduate Certificate in Migration Law. This qualification has now become a requirement for new Migration Agents. David's commitment to his clients and to quality service delivery, has seen him qualify in Post Graduate Migration and Refugee Law, broaden his knowledge of the profession even further.
AUSTRALIA MIGRATION DHC is a leading provider of migration services and supports people from all walks of life, both business and personal who are looking for results. David provides quality assured services built around Business Skills, Students, Skilled Workers, Families, Refugees and General Migration Cases.
DHC can provide both temporary and permanent visa services.
GEM College of International Business (Global) commends David to your attention.
Australian Skills Quality Authority (ASQA) Registration
GEM College of International Business (trading as Workright Australia ®) is registered by the ASQA as a Registered Training Organisation (RTO) National Code 0366. We have an unblemished record of quality delivery and compliance, as is evidenced by a history of positive outcomes. These results are evidenced in the following:
Nationally and Internationally Recognised Qualifications
The Australian Skills Quality Authority has registered GEM College of International Business as a RTO to deliver nationally-recognised, competency based training, and to issue academic parchments designating various qualifications to GEM graduates.
The nationally recognised qualifications, that are approved by the Australian Skills Quality Authority to be offered by GEM College of International Business, are listed on the Qualifications Page. While our key focus is on equipping entrepreneurs and professionals through our Certificate IV, Diploma, Advanced Diploma and Graduate Certificate programs, we also have entry level courses at lower levels, including those aimed as Learners who have recently entered the workforce, and Team Leaders at Certificate III level.
GEM College of International Business's International Liaison Officers are currently aligning qualifications, and mapping competencies, offered under the Australian Skills Quality Authority with those that are accredited/registered training under the South African Qualifications Authority and The Philippines' Technical Education and Skills development Authority (TESDA). Approved Providers in those jurisdictions which align themselves with GEM College of International Business, will be able to offer dual qualifications.
Please browse our qualification pages to gain an overview of what each qualification is about, what it can equip you for, and where it could lead you.
On each qualification page, there is also a link to the Training Package for this, which is nationally recognised training, approved by the Australian Government.
If You Would Like to Know More, Enquire Here.