Director's Message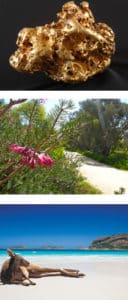 Welcome to GEM College of International Business (Gold) campus.
We are proud to offer you a range of courses from which you can choose, including specialist WHS Units and qualifications.
Our schedule is designed to provide you time to undertake part-time work, and the GEM Online Campus is there to underpin your studies in case you are unable to attend for some reason. In addition to qualifications based on nationally recognized training, the GEM Online Campus gives you free access to over 1000 personal/professional self paced training programs, that may help you to develop confidence, or to meet immediate workplace needs that you may have.
We pride ourselves on being learner-centric from the time of your enrolment to your graduation.
Our Mission is "assist individuals and corporations towards achieving their highest potential and help make australia the safest place in the world to work".
The Board, our staff, management team and our specialist consultants are committed to you succeeding at work, in your chosen business, or in your university studies. Your commitment, focused effort and diligence combined with our support will ensure that success.
If you have any concerns at any time, we would encourage you to follow the procedures as documented, and if needs be, to contact me directly.
I commend GEM College of International Business Gold campus to you and my staff and I look forward to meeting you personally when you arrive.
We are confident that whether you're enjoying shopping, the beach, hiking the 400-plus hectares of sculpted gardens and natural bushland of the Botanic Garden, heading east across the Nullabor Plains on the Indian Pacific Railway during your break, or enjoying the wildflowers in the North in Spring, you WILL enjoy all that Perth has to offer.
All GEM College – Gold Campus personnel are keen to serve you. If you have any special requirements,or concerns,please don't hesitate to contact.
About GEM College – Gold Campus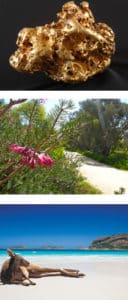 GEM College of International Business [Gold Campus] is based in Perth and services the great state of Western Australia.
GEM College – Gold Campus was established in 2018 for the specific purpose of capturing a market share of the growth industry of Post Compulsory Education, Vocational Education and Training Education and the vocational skills for all industry sectors across the range of Business, Leadership, Project Management, Work Health & Safety including Asbestos removal related courses, and Educational Management qualifications in Western Australia.
GEM College – Gold Campus evolved from Scorpion Training Solutions, and registered a discrete entity, Scorpion Training Solutions Pty Ltd (ACN 660 089 734), on 10th June 2022, and registered trademarks Scorpion Training and Scorpion Training Solutions. 
About GEM College – Gold Campus
GEM College – Gold Campus embraces the GEM College Mission "to assist individuals and corporations towards achieving their highest potential and to help make Australia the safest place in the world to work", and our local GEM Gold campus aims to empower you to achieve your goals through a caring approach that focuses on YOU, the Learner. Our team will work with you to create a personally developed training plan; customized for you and your organization's specific needs and/or your industry's requirements.
We deliver training that is practical and academic; down to earth and relevant.
Our Training Centre and office is located at:
((Address)) 
Our facility consists of a Board Room and training rooms in which we undertake train from our wide range of qualification selections. Free on-site parking (off street) is provided for all students.
All students are also provided with unlimited access to the GEM College Online Campus – you need never miss training because of illness family responsibilities business schedules or annual leave.
Proud of our Past – Confident of our Future
GEM College – Gold Campus is building on the reputations built over two decades by quality specialist providers from Workright Australia, GEM College of International Business and Scorpion Training Solutions. We are proud to combine the wealth of expertise and experience provided by proven leaders in education and training, under the GEM College of International Business brand.
GEM College – Gold Campus delivers more than just theory! We are responsive to the changing needs of employers and flexible in our approach with learners.
Our learning strategies are tailored to meet the learner's needs and our programs are designed to meet industry requirements – all without compromising on quality.
GEM College – Gold Campus and its clients are supported by the GEM Online Campus, so if for any reason you are unable to attend the face-to-face training sessions, you have an alternative study option for your course.
Australian Skills Quality Authority (ASQA) Registration
GEM College of International Business (trading as Workright Australia ®) is registered by the ASQA as a Registered Training Organisation (RTO) National Code 0366. We have an unblemished record of quality delivery and compliance, as is evidenced by a history of positive outcomes. These results are evidenced in the following:
Nationally and Internationally Recognised Qualifications
The Australian Skills Quality Authority has registered GEM College of International Business as a RTO to deliver nationally-recognised, competency based training, and to issue academic parchments designating various qualifications to GEM graduates.
The nationally recognised qualifications, that are approved by the Australian Skills Quality Authority to be offered by GEM College of International Business, are listed on the Qualifications Page. While our key focus is on equipping entrepreneurs and professionals through our Certificate IV, Diploma, Advanced Diploma and Graduate Certificate programs, we also have entry level courses at lower levels, including those aimed as Learners who have recently entered the workforce, and Team Leaders at Certificate III level.
GEM College of International Business's International Liaison Officers are currently aligning qualifications, and mapping competencies, offered under the Australian Skills Quality Authority with those that are accredited/registered training under the South African Qualifications Authority and The Philippines' Technical Education and Skills development Authority (TESDA). Approved Providers in those jurisdictions which align themselves with GEM College of International Business, will be able to offer dual qualifications.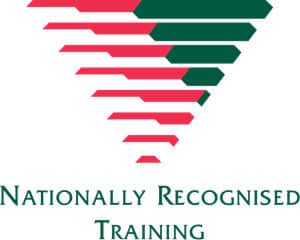 Please browse our qualification pages to gain an overview of what each qualification is about, what it can equip you for, and where it could lead you.
On each qualification page, there is also a link to the Training Package for this, which is nationally recognised training, approved by the Australian Government.
About Perth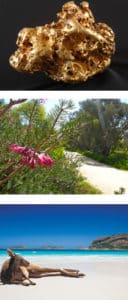 Perth is the capital and largest city of the Australian state of Western Australia. It has an estimated population of 1.9 million living in Greater Perth. The majority of the metropolitan area of Perth is located on the Swan Coastal Plain, a narrow strip between the Indian Ocean and the Darling Scarp. Its suburbs extend from Two Rocks in the north to Rockingham in the south, and east inland to The Lakes.
Western Australia's population has known boom times because of the high levels of mineralisation found across the entire State. Perth has seen large numbers of immigrants as a result of several mining booms; from the gold rushes in the late 19thcentury when pick, shovel and mule were used to mine gold to the late 20th and early 21st century where massive trucks literally move mountains or iron ore. Perth has become the regional headquarters for most of the mining operations located around the state.
As part of Perth's role as the capital of Western Australia, the state's Parliament and the Supreme Court are located within the city, as well as Government House, the residence of the Governor of Western Australia.
Perth became known worldwide as the "City of Light" when city residents lit their house lights and streetlights as American astronaut John Glenn passed overhead while orbiting the earth on Friendship 7 in 1962. The city repeated the act as Glenn passed overhead on the Space Shuttle in 1998.
Perth came 9th in the Economist Intelligence Unit's August 2012 list of the world's most liveable cities, and was classified by the Globalization and World Cities Research Network in 2010 as a world city.
Perth claims to be Australia's only capital city where you can enjoy the beach lifestyle, relax in natural bushland, sample world-class local wines and watch an ocean sunset and all within just 30 minutes of the city. It's the sunniest state capital, averaging 3,000 hours of sunshine per year and enjoys 19 beautifully clean and uncrowded beaches, from Cottesloe to the surf hotspot of Scarborough.
With regular flights from overseas, all state capitals and many regional locations you're never far from home if you are a Regional or International Student, and the airport is only 20 minutes from the central business district upon your return to Perth.
Perth is situated beside the Swan River, and can be seen at its best from Kings Park and the Botanic Garden, which is one of the biggest inner-city parks in the world, even larger than New York's Central Park.
Perth offers, the Swan Bells, which fill the air with sounds from one of the largest musical instruments on Earth, free bus rides to museums, art galleries and the Perth Mint – where you can see the world's greatest collection of gold bars, and plenty of retail therapy. Whether your interest is in exclusive haute couture found in King Street's boutiques, big brands, or eclectic vibes from the Murray and Hay Street malls, or the broad range of retail operations from Northbridge, Mount Lawley, Leederville, Subiaco or Victoria Park – you will be more than catered for!
If retail frenzy is not what you're after, you can take a lazy lunch by the river or beachside and enjoy the fresh fusion flavours of Perth's many cafes, restaurants and new small bars.
You can take a ferry to South Perth and take in a sensational skyline, particularly spectacular at night, when the glittering lights are reflected on the river.
Climate
Western Australia has a number of climatic zones due to its enormous size. In the north-west, heavy rains mark the summer 'wet' season, although the interior is mostly dry with high summer temperatures; while the southwest has mild, wet winters and hot, dry summers. Perth's rainfall is highest between May and September. February is usually the hottest month of the year, averaging temperatures of 31°C. A sea breeze called 'The Fremantle Doctor', blows from the south-west providing relief from the heat. Winters are relatively cool and wet with temperatures of around 18°C.
Migration Agent
GEM has a number of Migration Agents that it works with in different regions around the world.
We recommend our alliance partners:-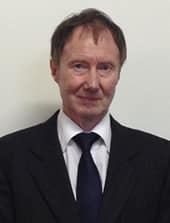 DHC Group
David Hilton is a qualified Accountant, who is well regarded in Adelaide. His professional ethics and personal integrity are beyond question.
At the turn of the century, research into the Migration Profession showed there were many opportunities for migration agents to assist people wanting to come to Australia.
David undertook detailed study and became one of the first Migration Agents to possess the Graduate Certificate in Migration Law. This qualification has now become a requirement for new Migration Agents. David's commitment to his clients and to quality service delivery, has seen him qualify in Post Graduate Migration and Refugee Law, broaden his knowledge of the profession even further.
AUSTRALIA MIGRATION DHC is a leading provider of migration services and supports people from all walks of life, both business and personal who are looking for results. David provides quality assured services built around Business Skills, Students, Skilled Workers, Families, Refugees and General Migration Cases.
DHC can provide both temporary and permanent visa services.
GEM College of International Business (Global) commends David to your attention.
If You Would Like to Know More, Enquire Here.