Gold Coast - Thunderegg
Campus information coming soon.
Directors Message

Welcome to studying at GEM College of International Business (Thunderegg) campus.
We are confident that you are going to enjoy the experience. While the Gold Coast campus is new and exciting venture, it is built on over 21 years of provision of vocational education and training delivery services, across all States and Territories of Australia, by the GEM College of International Business (via Workright Australia).
Our educational resources are of the highest quality, our teaching methods are learner-centric, our study program is flexible, and our Online Campus technology has recently been nominated for a World Technology award.
Our Reference Committee, which is comprised of men and women who are experienced professionals and/or who have a wealth of commercial experience to offer you. Our Reference Committee ensures that we remain relevant, current, interactive with our local business community, and global networks, and that our courses and our staff remain 'sharp' in what is a dynamic fast pace commercial world.
GEM College of International Business campuses are committed to being learner-centric, which simply means we're here to serve you. Our branding and our core values guide all that we do, and ensure that YOU, the learner receive the best possible value for your time and money.
We welcome you! We look forward to our inaugural year with you, at the GEM College of International Business (Thunderegg) campus.
Sincerely
Board of Directors
About Thunderegg Campus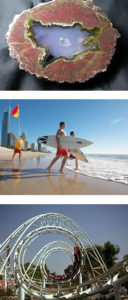 GEM College of International Business (Thunderegg) campus is an exciting new campus, located in what is regarded as one of the most exciting places in the world to live.
About Gold Goast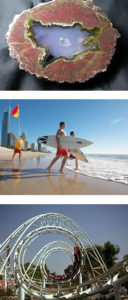 Queensland's Gold Coast has a comfortable sub-tropical climate ideal for outdoor enjoyment all-year round. The Gold Coast averages 245 days of fine and sunny weather each year and has an average rainfall of about 1400mm annually, the majority of which falls in the summer period (December – February).
Daytime temperatures on the coast are generally in the mid 20°C range. The Hinterland is slightly cooler with maximum winter temperatures around 16°C. In winter, clear skies and dry air mean cool nights. Here you will find some information on temperature, rainfall and seasonal activities to help you plan your Gold Coast holiday.
Australian Skills Quality Authority (ASQA) Registration
GEM College of International Business (trading as Workright Australia ®) is registered by the ASQA as a Registered Training Organisation (RTO) National Code 0366. We have an unblemished record of quality delivery and compliance, as is evidenced by a history of positive outcomes. These results are evidenced in the following:
Nationally, and Internationally, Recognised Qualifications
The Australian Skills Quality Authority has registered GEM College of International Business as a RTO to deliver nationally-recognised, competency based training, and to issue academic parchments designating various qualifications to GEM graduates.
The nationally recognised qualifications, that are approved by the Australian Skills Quality Authority to be offered by GEM College of International Business, are listed on the Qualifications Page. While our key focus is on equipping entrepreneurs and professionals through our Certificate IV, Diploma, Advanced Diploma and Graduate Certificate programs, we also have entry level courses at lower levels, including those aimed as Learners who have recently entered the workforce, and Team Leaders at Certificate III level.
GEM College of International Business's International Liaison Officers are currently aligning qualifications, and mapping competencies, offered under the Australian Skills Quality Authority with those that are accredited/registered training under the South African Qualifications Authority and The Philippines' Technical Education and Skills development Authority (TESDA). Approved Providers in those jurisdictions which align themselves with GEM College of International Business, will be able to offer dual qualifications.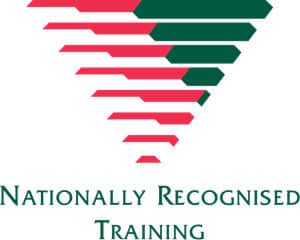 Please browse our qualification pages to gain an overview of what each qualification is about, what it can equip you for, and where it could lead you.
On each qualification page, there is also a link to the Training Package for this, which is nationally recognised training, approved by the Australian Government.
Migration Agent
GEM has a number of Migration Agents that it works with in different regions around the world.
We recommend our alliance partners:-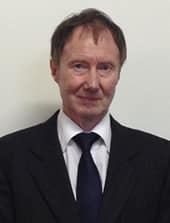 DHC Group
David Hilton is a qualified Accountant, who is well regarded in Adelaide. His professional ethics and personal integrity are beyond question.
At the turn of the century, research into the Migration Profession showed there were many opportunities for migration agents to assist people wanting to come to Australia.
David undertook detailed study and became one of the first Migration Agents to possess the Graduate Certificate in Migration Law. This qualification has now become a requirement for new Migration Agents. David's commitment to his clients and to quality service delivery, has seen him qualify in Post Graduate Migration and Refugee Law, broaden his knowledge of the profession even further.
AUSTRALIA MIGRATION DHC is a leading provider of migration services and supports people from all walks of life, both business and personal who are looking for results. David provides quality assured services built around Business Skills, Students, Skilled Workers, Families, Refugees and General Migration Cases.
DHC can provide both temporary and permanent visa services.
GEM College of International Business (Global) commends David to your attention.
If You Would Like to Know More, Enquire Here.