Description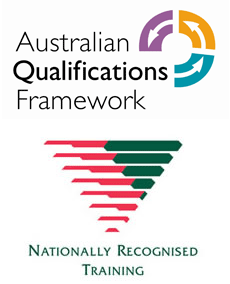 Do you believe that safety is everybody's business? Are you interested in leading workplace health and safety?
This qualification is suitable for people who coordinate and maintain the Work Health and Safety (WHS) programs in an organisation, or who would like to move into a career that focuses on Workplace Health and Safety.
This course will enable you to apply your well-developed skills in a wide variety of WHS contexts including the application of legislation (the rights and obligations of all parties), Manual Handling and Back Care, Ergonomics, Fire Personal Protection and Evacuation, Stress, and Confined Space Entry procedures.
GEM Graduates of this qualification will gain a comprehensive understanding of Workplace Health and Safety legislation within their own jurisdiction, and make comparative analysis between their own operations and the legislative requirements. They will be exposed to world's best practice policies and procedures, and will be able to apply this substantial knowledge base to conduct safety audits, and manage hazards within the workplace, including monitoring and managing Material Safety Data Sheets.
The Mission of GEM College is "to assist individuals and corporations towards achieving their highest potential and to help make the world a safer place to work" – we're doing our part…. Will you do yours?
Scholarship
GEM College is based in Adelaide, South Australia. South Australia has a proud heritage in work, health and safety – and in women's rights. While Finland was the first country to give women the right to vote, South Australia was the first legislative jurisdiction in the world, to give all women the right to vote, and the right to be elected to office. This happened in towards the end of the 19th century, in 1894.
In that same year the progressive South Australian Parliament passed the Factory Act, which was the world's most progressive, worker focused legislation at that time.
South Australia continued to lead the world with its worker focused legislation right through the 20thcentury, and into the 21stcentury. The original Factory Act (1894) was largely championed by Mrs Augusta Zadow, a Factory Inspector who worked tirelessly to improve working conditions in all factories, but particularly those which employed female textile workers. Her tombstone, paid for by "three penny donations" from 1,000 factory workers honours her "Self-denying Efforts on Behalf of the Struggling and Oppressed."
In recognition of the great work of Augusta Zadow, the GEM College Board has approved the granting of the Augusta Zadow Scholarship for WHS Management – Diploma of Work Health and Safety – Value $3,500; and ten Augusta Zadow Partial Scholarships – each valued at $1,500.
If you are interested in being considered for a scholarship, please email administration@gem-college.com for more details.