Sydney Campus - Ruby
GEM College's short courses range from half day to three-day courses. GEM short courses provide students and employers with a meaningful end result whilst providing a building block towards further study.
Generic titles are provided for convenience.
Message from the Directors
GEM College of International Business (Ruby) campus is as vibrant as the city it is located in. You couldn't have chosen a more dynamic city.
Sydney has a lot of great attractions, but they can also be great distractions!
So we encourage you to apply yourself consistently, and diligently and to constantly keep your eye on your goal. If you are committed to your studies, and have a passion to succeed, you will be successful.
We have selected a wide range of courses for you to choose from. We have a supportive staff and a Management Team that is committed to your success.
Our training facilities are of a high standard, and are centrally located for your convenience.
Our Reference Committee will assist you to build your professional network.
We commend GEM College of International Business Ruby campus to you, and we look forward to meeting you personally.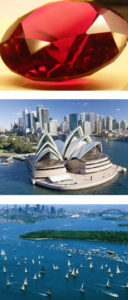 Sydney – Ruby Campus
The Ruby campus has been established through the co-operation of several quality training providers.
GEM Ruby will deliver "pracademic training". Our courses are practical and they have academic status, providing you with the foundation for future study at University, in the workplace, or in starting your own business.
GEM Ruby's main administration office is located in Sydney's CBD. We have further location in Western Sydney at
• Parramatta (TBA)
Students will generally be located at one school, but by special arrangement between schools, some movement may occur for some discrete Units of Competence. Transport links between the different facilities are easily negotiated.
Wide Range of Training Programs
GEM Ruby offers a range of high demand programs including Business, Management Human Resources, Project Management, Occupational (Work) Health and Safety, Human Resources and Information Technology.
Our educational resources, specialist staff and expert trainers and assessors ensure you are equipped to meet the most current industry requirements.
Our central locations offer great services and facilities and a vibrant campus environment. Our staff provide learners with individual support, care and attention. This helps break down the loneliness that students in tertiary institutions often feel.
Building Reputations
GEM Ruby has been built on the reputations of several quality specialist providers which have been developed over 3 decades. The combined the depth of experience, commercial networks, and educational expertise provided by these commercial leaders in education and training are further strengthened by the GEM College of International Business brand.
GEM Ruby has an extensive network of private and public employers from across a wide range of industry sectors, government and community groups. The ongoing interaction with our commercial network ensures our courses remain current and relevant to today's fast changing workplace and economic environment.
Our learning strategies are tailored to meet the learner's needs, and our programs are designed to meet industry requirements. We never compromise on quality.
GEM Ruby's students, staff and administration are supported by the GEM Online Campus, so if for any reason you are unable to attend the face-to-face training sessions, you always have access to the resources you need.
Australian Skills Quality Authority (ASQA) Registration
GEM College of International Business (trading as Workright Australia ®) is registered by the ASQA as a Registered Training Organisation (RTO) National Code 0366. We have an unblemished record of quality delivery and compliance, as is evidenced by a history of positive outcomes. These results are evidenced in the following:
Nationally and Internationally Recognised Qualifications
The Australian Skills Quality Authority has registered GEM College of International Business as a RTO to deliver nationally-recognised, competency based training, and to issue academic parchments designating various qualifications to GEM graduates.
The nationally recognised qualifications, that are approved by the Australian Skills Quality Authority to be offered by GEM College of International Business, are listed on the Qualifications Page. While our key focus is on equipping entrepreneurs and professionals through our Certificate IV, Diploma, Advanced Diploma and Graduate Certificate programs, we also have entry level courses at lower levels, including those aimed as Learners who have recently entered the workforce, and Team Leaders at Certificate III level.
GEM College of International Business's International Liaison Officers are currently aligning qualifications, and mapping competencies, offered under the Australian Skills Quality Authority with those that are accredited/registered training under the South African Qualifications Authority and The Philippines' Technical Education and Skills development Authority (TESDA). Approved Providers in those jurisdictions which align themselves with GEM College of International Business, will be able to offer dual qualifications.
Please browse our qualification pages to gain an overview of what each qualification is about, what it can equip you for, and where it could lead you.
On each qualification page, there is also a link to the Training Package for this, which is nationally recognised training, approved by the Australian Government.
About Sydney
Sydney is Australia's largest city with 3 million residents. It attracts over 10 million visitors a year from all around the world, and other places in Australia. 14 million people can't be wrong! Sydney is a great city!
It offers a great lifestyle, with ready access to beaches, a lively annual calendar of exciting sporting events, local festivals, acclaimed theatre and fabulous musicals.
Sydney has an almost endless variety of attractions to entertain people of all ages.
If you enjoy contemporary or classical art, or beautifully-crafted Aboriginal art, you'll find a gallery to suit your interests. The Sydney Opera House hosts world class orchestral performances, and the Sydney Museum has a comprehensive range of exhibits and dioramas.
There are many fine heritage sites in Sydney, including World Heritage-listed Hyde Park Barracks and Vaucluse House and The Rocks precinct near the Harbour Bridge.
While studying in the city, you can enjoy harbourside dining, beachside cafes, multicultural cuisine and delicious street food. And, for relaxation, Sydney is shopping heaven with boutiques, department stores, glamorous malls and heritage arcades filled with the latest fashions.
You can learn to surf at the famous Bondi or Manly Beaches, only a half hour ride on the Sydney Ferry. Just remember to swim between the flags, as Australian waters can be treacherous. If you prefer something calmer, try Coogee.
If you like wildlife there's Taronga Zoo and Featherdale Wildlife Park, or the Sydney Aquarium, Oceanworld and WILDLIFE Sydney at Darling Harbour. For a day trip there's always the Blue Mountains and the famous Jenolan Caves and Three Sisters.
The Weather
New South Wales lies in the temperate zone. The Great Dividing Range, in the east of the state, has a large impact on the climate and creates four distinct climate zones: the coastal strip, the highlands, the Western Slopes and the flatter country to the west.
Sydney's climate is pleasantly temperate all year round with more than 340 sunny days a year.
In summer (December to February), average maximum temperatures in Sydney are around 26°C.
It can also be humid at this time with an average humidity of 65 per cent. Average maximum temperatures in the winter (June-August) are a mild 16°C. Sydney's rainfall is highest between March and June.
Be warned, Sydneysiders almost always have an umbrella handy.
Migration Agent
GEM has a number of Migration Agents that it works with in different regions around the world.
We recommend our alliance partners:-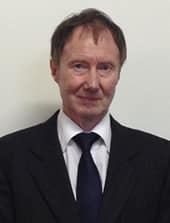 DHC Group
David Hilton is a qualified Accountant, who is well regarded in Adelaide. His professional ethics and personal integrity are beyond question.
At the turn of the century, research into the Migration Profession showed there were many opportunities for migration agents to assist people wanting to come to Australia.
David undertook detailed study and became one of the first Migration Agents to possess the Graduate Certificate in Migration Law. This qualification has now become a requirement for new Migration Agents. David's commitment to his clients and to quality service delivery, has seen him qualify in Post Graduate Migration and Refugee Law, broaden his knowledge of the profession even further.
AUSTRALIA MIGRATION DHC is a leading provider of migration services and supports people from all walks of life, both business and personal who are looking for results. David provides quality assured services built around Business Skills, Students, Skilled Workers, Families, Refugees and General Migration Cases.
DHC can provide both temporary and permanent visa services.
GEM College of International Business (Global) commends David to your attention.
If You Would Like to Know More, Enquire Here.